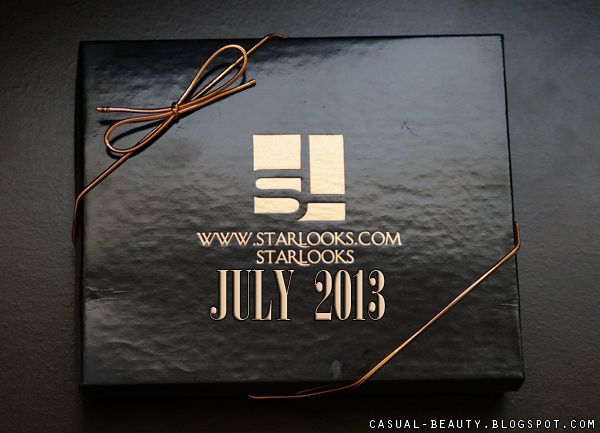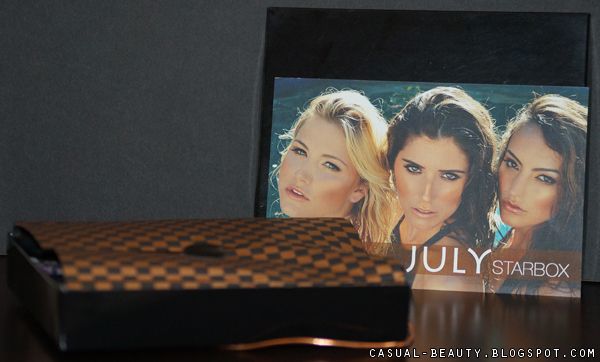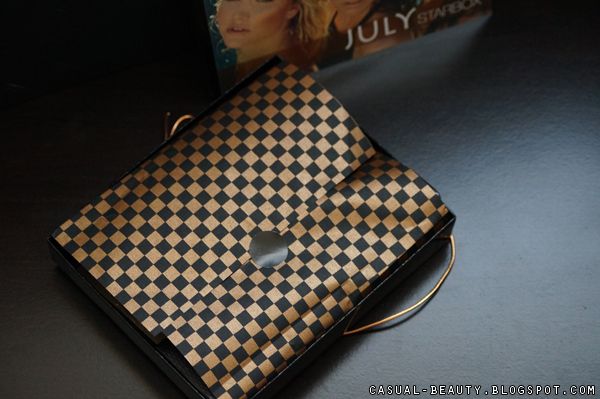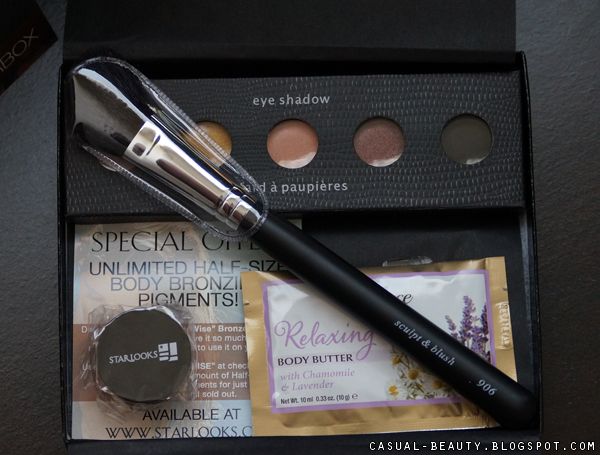 ... A little bit about Starbox ...
☮ It's a monthly beauty box subscription from Starlooks
☮ You receive 3-4 full size products from the Starlooks makeup line
☮ It only costs $15 a month plus $2.68 domestic U.S. shipping
☮ They do international orders, you just need to call their customer service line :)
☮ For more info, visit Starlooks
This month's box was just adorned in everything black and gold! Which I love! I just think those two colors always looks great together. :P And I know there's already a bunch of posts on this month's box and it seems redundant for me to add on to that list since we all get the same products. Buuut, I already took the time to take pictures and don't want to waste that lol. So, on to the products!
1. Eye Shadow Palette in St. Tropez
Value:
$41 - view it
here
I immediately gasped when I saw this palette. I would never expect a palette like this from any subscription. The shadows look very versatile; I'm sure I'll be able to create tons of looks from this, going from simple every day to more dramatic looks. I think the 3rd and 4th colors look absolutely gorgeous and I'm most excited to use those two.
2. Sculpt and Blush Brush (906)
Value:
$22 - view it
here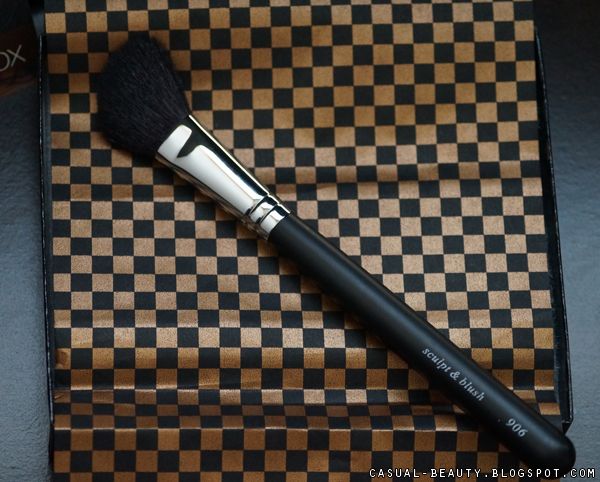 I was really happy to see this as well as I've been thinking about picking up a new contour brush. I'm currently using a Sigma F40 and I feel like its a bit large for my face. Width wise, they seem to be about the same, but this brush definitely has less bristles and is just a lot smaller in general. I look forward to using this after I wash all my brushes this weekend (but I'm not looking forward to that!).
3. The Ultimate Body Bronze Set Sample
Pigment Luster in Penny Wise
Full Size:
$17 - view it
here
Received:
Half Size - $9 - view it
here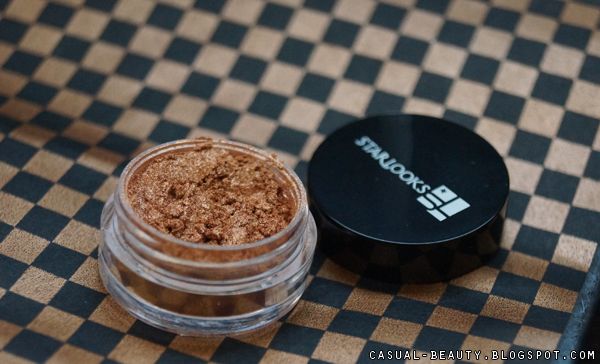 I don't really use pigments because I'm a klutz and it would get really messy. o_o The color is really pretty though, and it does remind of what a shiny, new penny color would look like with some shimmer.
Quince Relaxing Body Butter
Full Size: 59 ml, $12.99 @ quincebutters.com
Received: 10 ml, approximately $2.20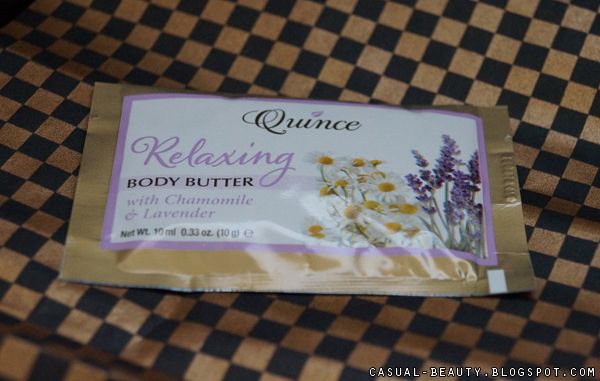 Who doesn't love body butters? I think this would be perfect for moisturizing right before bed because of the lavender (that scent really does help me go to sleep).
So, these two products were sent in this box to be used as a DIY bronzing cream. On their product card, they state that these two products are "sufficient for one full application to either the legs, the upper body, or arms plus upper body." I'll probably try a smaller amount of this and see if I like it. The pigment is just so copper-y, I have a feeling I won't like how it will look on my body.
Total value of this month's box: $74.20!
The value of this box definitely beats the price I paid for it. As for quality of their products that I received so far, I'm still on the fence about it. I'm still playing around with the stuff I received last month, which reviews should be up within the next couple weeks or so. I'm actually debating if I should keep this subscription, but I'm gonna see how the next few boxes are.
Are you subscribed to Starbox? If so, do you like July's products?
Hope you're having an awesome day!
Thanks for stopping by!




Let's connect on { Bloglovin' } { Instagram } { Tumblr } { Twitter } ☮ ♡ :)